Personal Injury With over 35 years of collective experience, we are committed to protecting your rights to ensure you get the maximum compensation you deserve.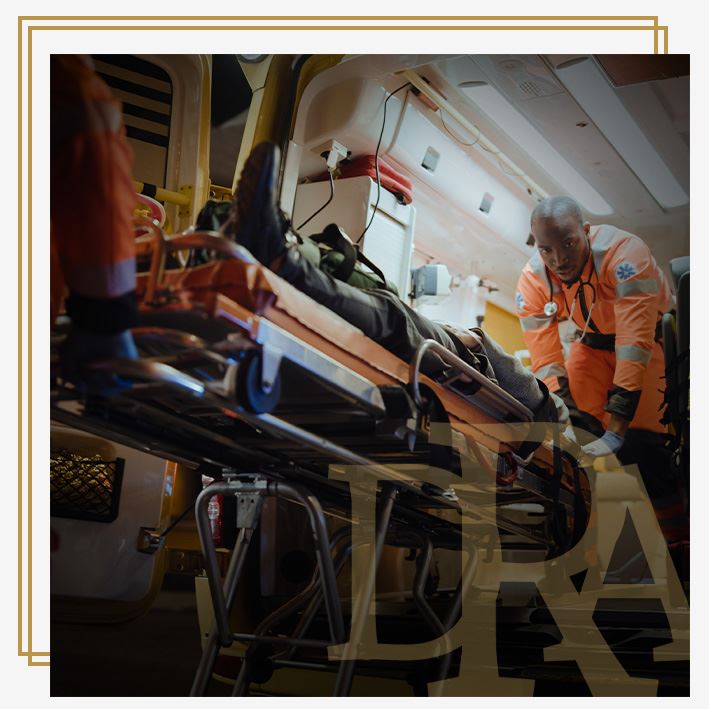 ST. BERNARD PARISH PERSONAL INJURY ATTORNEY
DECADES OF EXPERIENCE TO FIGHT FOR FAIR COMPENSATION
Being injured in a serious accident can cause major disruptions to your life. Along with taking the time to recover physically, you will need to obtain compensation for the monetary damages you suffered. For representation you can count on, call the St. Bernard Parish personal injury attorney at the Law Offices of Dan A. Robin, Jr. today. We have handled thousands of cases and recovered millions of dollars for our clients.
Get started on your free consultation today by calling our Chalmette personal injury attorney at (504) 267-2440 or contacting us online.
CASES OUR CHALMETTE PERSONAL INJURY ATTORNEY HANDLES
When you are seriously hurt because someone else was careless or irresponsible, you are legally entitled to compensation. In most cases, you will be fighting with an insurance company to secure a favorable claim. However, insurance companies are not eager to pay out settlements to the people who need them. The Law Offices of Dan A. Robin, Jr. can fight on your behalf to help ensure you get compensation for not only healthcare costs but other expenses you incur, like lost wages, pain and suffering, and more.
Our firm handles personal injury cases involving:
LOUISIANA'S COMPARATIVE FAULT LAWS
Having a valid claim against someone else does not mean you automatically obtain the best settlement for your injuries. Louisiana's negligence laws specify that you are only entitled to compensation that correlates with the fault of the other involved party. This means an insurer can blame you for some of the accident and thereby lower the amount they owe in damages. Don't lose out on your settlement because you weren't prepared to fight the other side's allegations.
SCHEDULE YOUR FREE CONSULTATION WITH OUR ST. BERNARD PERSONAL INJURY LAWYER
Building a case for fair compensation takes time, and most personal injury cases have a one-year window in which you can file; this is the statute of limitations in Louisiana. You only get one chance to fight for the full and fair compensation you are entitled to, so make sure you have an experienced St. Bernard Parish personal injury lawyer on your side.
With thousands of cases handled, we know what it takes to hold the responsible parties accountable for what they owe. Our firm maintains a small caseload so you get the personalized attention you deserve. Let us help you recover everything you need to get back to your life as quickly as possible.
Call (504) 267-2440 now to schedule a consultation with our Chalmette personal injury lawyer. TRUSTED BY OUR CLIENTS
Reviews & Testimonials
"Dan and his law firm make you feel like you are their only client!"

Dan and his staff are very dedicated and hard-working.

- Joyce S.

"The Law Offices of Dan Robin exceeded all of our expectations."

Dan and his staff's service is unmatchable and they are all around great people to work with.

- Cherie J.

"Dan and his team handled the case with professionalism and determination."

I would recommend Dan and his team to anyone who is looking for GREAT results!

- Paul R.

"Dan and his staff took care of everything for us in a professional, timely manner."

Thank you Dan and his team for being so helpful and kind.

- Chris M.

"Great representation! Open communication and very responsive."

Dan and his team took care of every detail of my case and provided everything I needed during the process.

- Jill D. Why Hire Us

Our Case Results

Contact Us