Criminal Defense With over 35 years of collective experience, we are dedicated to defending your rights and securing the best possible outcome on your behalf.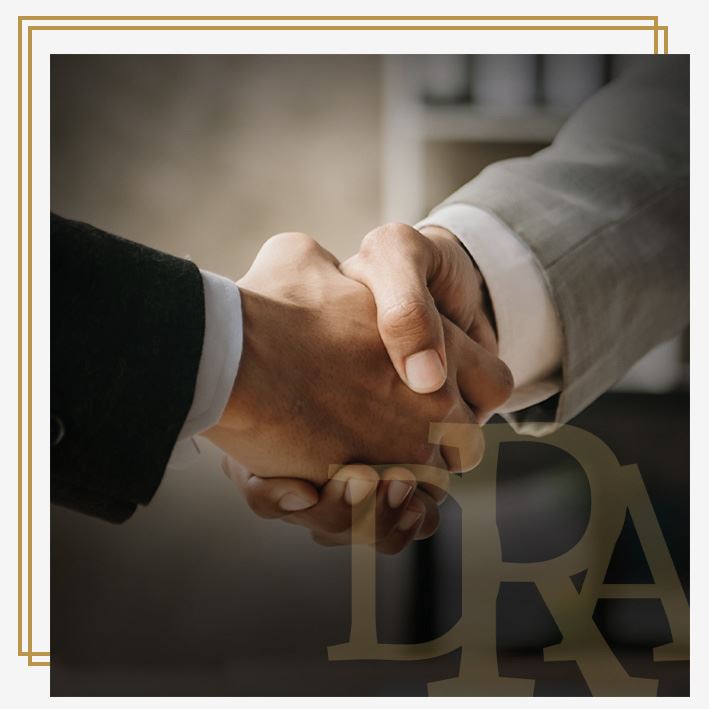 St. Bernard Parish Criminal Defense Lawyer
Fighting Tirelessly to Defend Your Rights
Being accused of a crime is serious. Your rights and freedoms are being threatened, and without the proper representation for your case, you may find yourself facing stringent penalties. With jail time, fines, and more on the line, a criminal conviction could cost you more than you think. It is important that you retain a St. Bernard criminal defense lawyer the moment you believe that you may be facing charges.
At The Law Offices of Dan A. Robin, Jr., we are here for you. In over 20 years of legal practice, Attorney Robin has defended clients in over 2,500 criminal cases. This has made us familiar with many innovative and unique defenses that can help reduce or eliminate the charges that you may be facing.
We defend clients against all types of criminal charges. Call (504) 267-2440 or contact us online to schedule a confidential consultation regarding your case.
YEARS OF AGGRESSIVE DEFENSE ON YOUR BEHALF
Results matter the most when your constitutional rights are at risk. We understand how much is on the line. In situations like this, you cannot afford to simply be a case number. We personalize every aspect of your defense because we know your case is unlike anyone else's and cannot be treated just like an unrelated case.
One significant case result we have achieved illustrates the type of care that The Law Offices of Dan A. Robin, Jr. places in each criminal defense case that is placed in our lap: In 2010, a client retained our firm to defend them against the charge of being a felon in possession of a firearm. Our client faced 10 to 15 years at hard labor as a result of these allegations. Attorney Robin met with the District Attorney prosecuting the case, who offered a plea bargain: a guilty plea for nine years at hard labor. This was unacceptable. Our firm took the case to trial, and within two days of court and 10 minutes of jury deliberation, our client was found completely not guilty of all of the charges.
DON'T DELAY THE REPRESENTATION YOU DESERVE
The above result illustrates why your St. Bernard criminal defense lawyer needs to understand the law and the nuances of your case. Simply taking a plea bargain may not always be the best option for your case, and here at The Law Offices of Dan A. Robin, Jr., we are dedicated to securing the best possible outcome—no matter what it may be.
Call (504) 267-2440 for a confidential consultation if you or a loved one have been arrested. Securing an early defense is the best defense, and with our legal team by your side, you can be confident your case is in good hands. TRUSTED BY OUR CLIENTS
Reviews & Testimonials
"Dan and his law firm make you feel like you are their only client!"

Dan and his staff are very dedicated and hard-working.

- Joyce S.

"Great representation! Open communication and very responsive."

Dan and his team took care of every detail of my case and provided everything I needed during the process.

- Jill D.

"The Law Offices of Dan Robin exceeded all of our expectations."

Dan and his staff's service is unmatchable and they are all around great people to work with.

- Cherie J.

"Dan and his team handled the case with professionalism and determination."

I would recommend Dan and his team to anyone who is looking for GREAT results!

- Paul R.

"Dan and his staff took care of everything for us in a professional, timely manner."

Thank you Dan and his team for being so helpful and kind.

- Chris M. Why Hire Us

Our Case Results

Contact Us