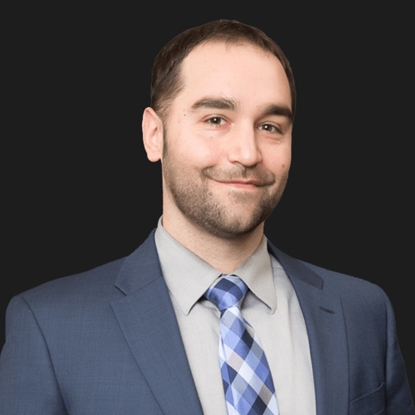 ERICH C. PUDERER
Bio
Erich C. Puderer was born and raised in the West Bank of New Orleans. He is a 2004 graduate of Belle Chasse High School. Shortly after Hurricane Katrina, Erich enlisted in the Army National Guard with the hopes of serving his community in the event of another catastrophe. The infantry unit Erich was a part of had other plans, however, and Erich was shipped off on a combat tour of Iraq where he earned multiple awards for his accomplishments as a gunner and driver for the Joint Base Balad Quick Reaction Force.
Upon successfully completing his mission and earning the rank of Sergeant, Erich enrolled at the University of Southern Mississippi where he obtained his bachelor's degree. Having acquired Dean's List or President's List honors each semester of his junior and senior years, Erich was awarded a prestigious internship in Washington, D.C. It was there that he discovered his tremendous passion for criminal defense as an intern with the Office of the Public Defender.
Absolutely hating everywhere that was not Louisiana, Erich returned home to attend LSU Law. There, he became a Dean's Scholar and graduated with a Juris Doctor degree, Graduate Diploma in Comparative Law, and Energy Law and Policy Certificate. He was also awarded a CALI for having the highest grade in International Criminal Law.
Erich has been an Associate Attorney at the Law Offices of Dan A. Robin, Jr., LLC since he graduated law school and has handled cases in multiple fields, including personal injury, criminal defense, private and government contracts, maritime torts, and family law. Regarding criminal defense, Erich has handled criminal matters ranging from simple misdemeanors, like marijuana possession, to major felonies, such as second-degree murder. In the domestic/family law realm, Erich has handled divorces, custody disputes, spousal and child support hearings, restraining orders, rules for contempt, paternity disputes, name changes, pre- and post-nuptial agreements, community property settlements, wills and successions, and an intra-family adoption.
EDUCATION
J.D.LSU Law- Graduate School
B.A.University of Southern Mississippi- University